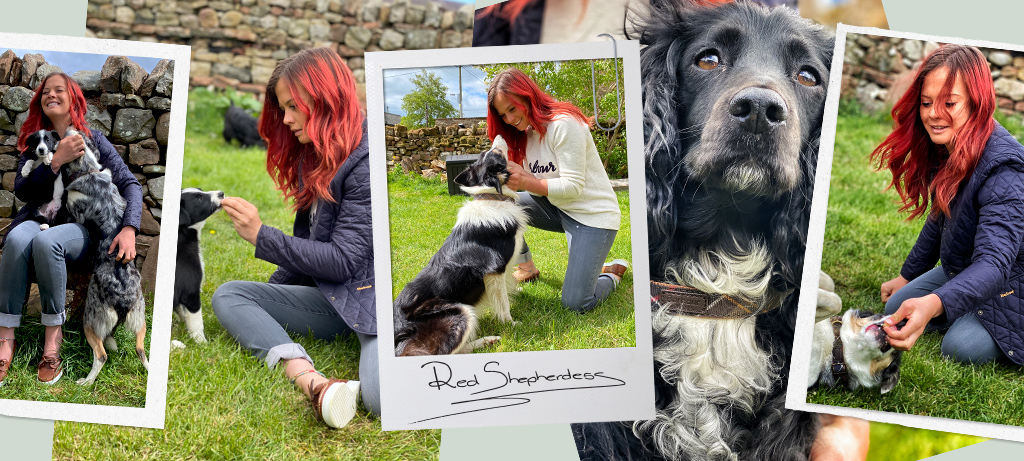 Watch the full video guide on our IGTV
We teamed up with our friends over at Barbour, alongside Contract Shepherdess, Hannah Jackson to bring you an easy-to-follow expert guide on having fun while teaching your four-legged friend some new tricks. Just sit back, take a read and enjoy learning something new. Over to Hannah…
What would we do without our dogs? They fill our lives with happiness, chaos and unconditional love that can't be compared to many others. They are there to celebrate our happiest moments, and there to comfort us in your darkest moments. They teach us lessons on life and love through the years that they grace us with their presence.
Training is a vital part of any dog's life; it provides both mental and physical stimulation to help keep your dog happy and relaxed throughout the day. It's also an amazing tool for really building rapport and improving your relationship.
It's important that when we are training a dog (of any age or standard) that we always consider:
The training session must always be FUN.
We want to choose a quiet environment with limited distractions.
Keep the sessions focused, but also positive.
Never punish your dog — ignore wrong behaviour and reward the right behaviour.
Keep commands and training consistent. 
Breakdown behaviours into easier behaviours and build into more complicated ones.
Remember to praise in abundance when it's right (toys, treats, cuddles, verbal praising).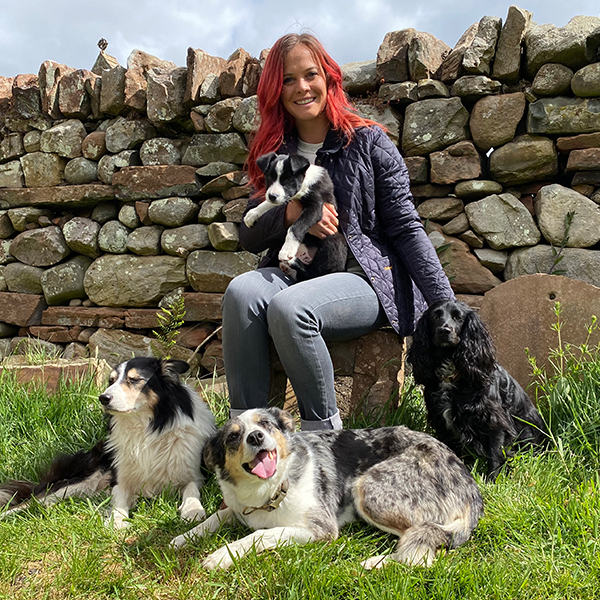 Let's take the 'roll over' for example here. 
Roll over can be a difficult behaviour for any dog to grasp. It involves the dog performing less natural behaviours and this may make the dog become more hesitant, and that's why we break it down. First, we start with 'sit'…
Sit
Allow your dog to see and smell the treat in your hand.
Slowly move your hand and treat over his head towards his tail and give the command 'sit'.
This should cause the dog to push their head up and bum down into a sitting position. 
When successful, give the treat and lots of praise. 
Next up is…
Lie Down
Start your dog in the sit position and show the treat in your hand.
Slowly move your hand down to the ground in front of the dog's feet and give the command 'down'. 
When successful, give the treat and lots of praise.
And, finally…
Roll Over
Start with your dog in the lie down position and show the treat in your hand. 
Move your hand from the dog's nose toward their shoulder luring them to roll flat on their side. 
Reward this and repeat a few times.
Then continue to move the treat from the dog's shoulder to backbone, causing the dog to roll onto their back. 
You can reward and praise here if the dog is reluctant OR you can continue to move the treat so the dog rolls completely onto the other side.
Repeat this whilst giving the command 'roll over'. 

When teaching anything new, but especially more complex and less natural behaviours like this one, it is extremely important to be as patient as possible. I always say to myself 'think like a dog' — the more you can set your mind into a dog's way of understanding and thinking, the quicker and more successful you're training will be become, and consequently the better your relationship and bond will be between you and your dog. 
We can't wait to see your dogs learning how to roll over, along with other, fun and easy tricks. Please do share these moments with us using #outdoorandcountry
Shop Hannah's look
Be sure to stay tuned to the Outdoor and Country & Barbour blog series, for more heart-warming, exciting and educational guides that are sure to keep you entertained at home.