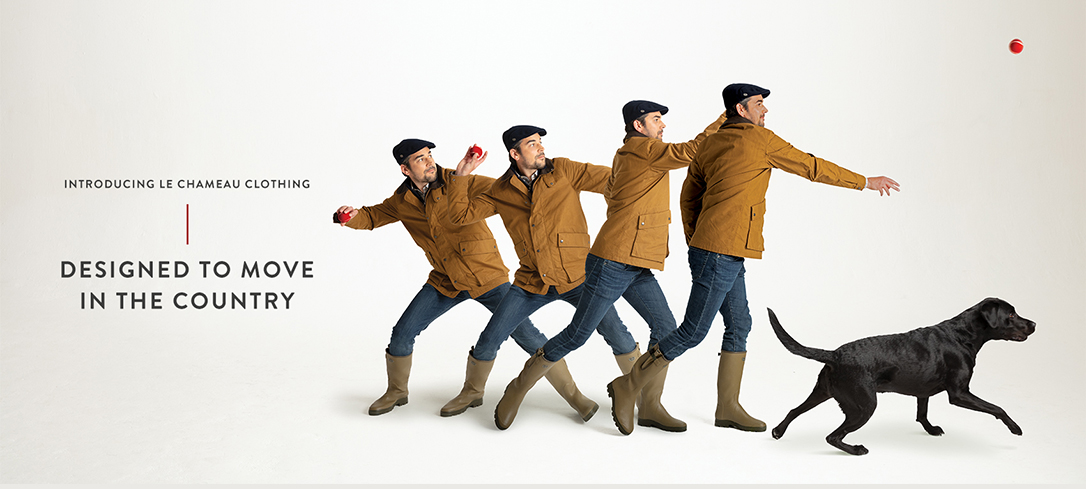 Notorious for hand making wellington boots of the utmost quality since 1927, Le Chameau have once again drawn upon their expertise to bring you a practical, yet perfectly designed country clothing collection.
Created with substance and style in mind, the women's collection plays host to the cleverly designed Winchcombe Shirt, offering 3 bust sizes for unrivalled comfort and ease of movement. You will also discover luxurious wool and cotton jumpers, and iconic country jackets that will keep you warm and comfortable on those country pursuits or trips into town.
Unparalleled freedom of movement is also stitched into the Men's Burford Shirt in the form of enlarged underarm panels and articulated sleeves, helping you to excel at your country sports in comfort. Boasting super soft, cosy fleece jackets and warm winter coats, this collection allows you to effortlessly complete your stylish country attire with ease.
Dedicating 2 years to researching, technically developing and testing the pieces through expert wear trials, we are sure that this premium clothing collection will perform in every area that you need it to, bringing you a capsule of items that you will love through this sporting season and beyond.