The story of Le Chameau rubber boots starts on a rainy day in Cherbourg in 1927. Upon hearing complaints from local farmers about how uncomfortable their boots were, Claude Chamot set out to design a natural rubber boot that could withstand all the countryside could throw at them.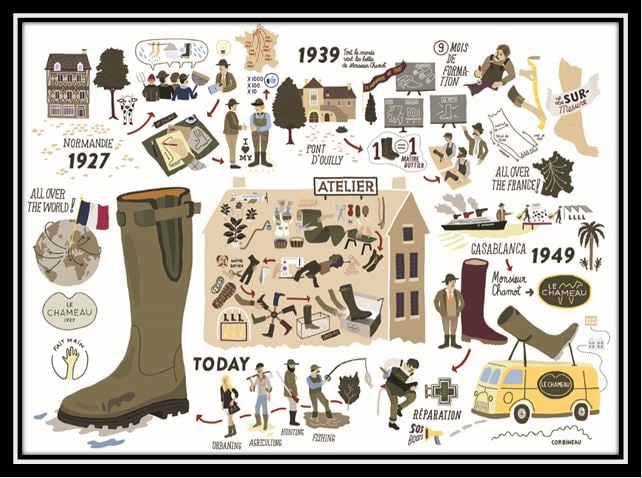 The boots proved so popular that customers came from all over France to be fitted for bespoke boots. In 1949 manufacture moved from Normandy, France to Casablanca, Morocco and the brand Le Chameau was born. The name Le Chameau is French for 'the camel', a nod to the new factory location and depicted in the brand logo used today.
Le Chameau rubber boots are still manufactured in Morocco to this very day and are handmade by a single master boot maker using the highest quality natural rubber. Famed for their innovation, Le Chameau have led the way in rubber boot design creating the first leather lined rubber boots, adding a unique fully waterproof zip to their boots, the first adjustable gusset and recognising the need for warm neoprene lining in rubber boots. The unique combination of traditional craftsmanship and technical innovation sets Le Chameau apart from other rubber boots.