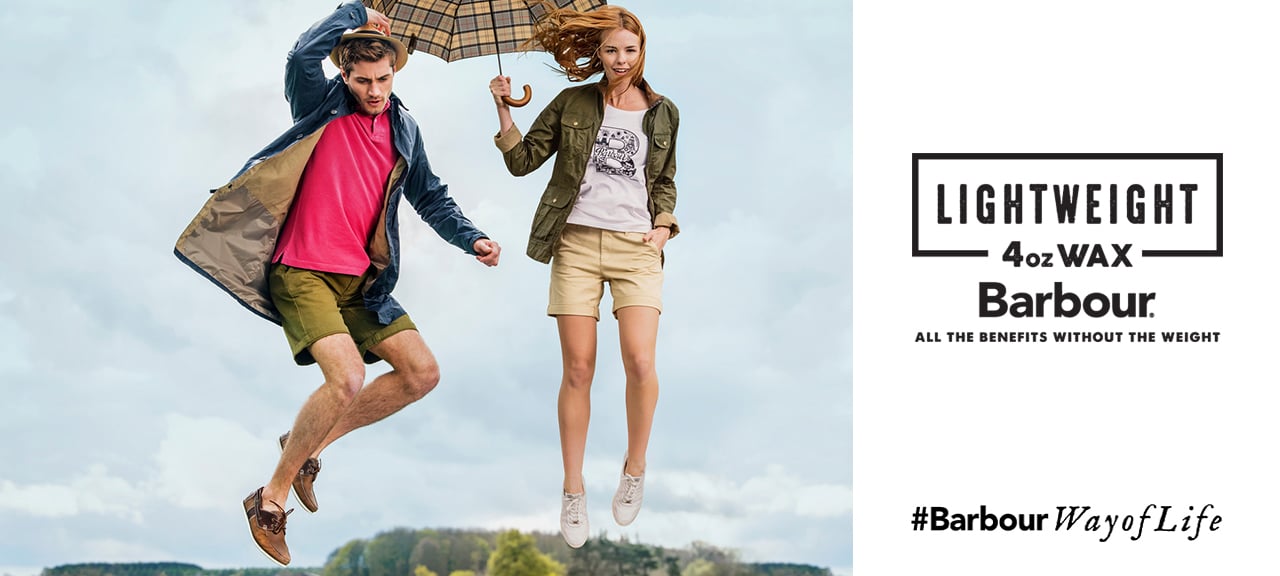 Barbour's latest collection is ready for the warmer months – even if those warmer months are trying their best to stay away! The new Barbour Lightweight 4oz Wax collection features a range of jackets with a new 4oz waxed cotton construction. Featuring classic designs such as the Ashby and Beadnell, alongside new styles which you are sure to love, this collection is ideal for spring and early autumn.

Created with a new special blend of waxes and oils, Barbour's Lightweight 4oz waxed garments provide a high level of protection from wind and rain yet weigh around 30% less than Barbour's traditional waxed cotton garments. The garments are made from American medium staple and pima cotton fibre spun into a very high quality yarn to create a strong, pristine cotton fabric that is both lightweight and robust. Dyed and finished in Scotland by Halley Stevensons, one of the leading wax suppliers, the garments come with cotton linings, lightweight corduroy collars, zips and other trims to further reduce the weight.
Like all Barbour waxed products, the Lightweight 4oz waxed jackets can be rewaxed, either by returning to Barbour's customer services or rewaxing at home using a special tin of lightweight 4oz wax.
Shop the Barbour Lightweight 4oz Collection
---