---
Dubarry Boots are the ultimate footwear choice to stand up to the everyday, repeated tests of country pursuits. Anyone who owns a pair knows how incredibly well these boots can tackle the elements all whilst maintaining a comfortable fit and stylish fashion.
But with great boots comes great responsibility…it is important that you look after your boots just as much as they look after you.
Here is a step-by-step guide on what to do: –
1. Rinse your boots with fresh clean water and scrub to remove any dirt, mud or saltwater.

2. Next, generously apply Dubarry Footwear Cleaner all over the boot.

3. Scrub the boots again, creating a lather that will remove any stubborn ingrained dirt or residue.

4. Rinse your boots again with fresh clean water to remove the Footwear Cleaner.

5. Finally, allow your boots to dry naturally for up to 24 hours.

Do not leave them to dry by a heater or an open fire as this will damage the leather.

6. When your Dubarry boots are dry, spray Dubarry Footwear Protector all over the boot. Apply liberally creating several layers. Allow the Protector Spray to absorb fully into the boot.

This step may be best to do outdoors.

7. Apply Dubarry Leather Cream to the smooth leather part of the boot paying close attention to the flex of the foot. Rub the Leather Cream into the leather using a clean soft cloth or brush.
---
---
For the New Dubarry Boot Owners:
Why not try this Dubarry Shoe & Boot Footwear Care Trial Pack including a Dubarry Footwear Cleaner, Protector and Conditioner?
£12
---
For the Boots that Need a Colour Refresh:
The Dubarry Leather Colour Restorer brings your country boots back to life in next to no time, ensuring they can look as good as new for years to come. Available in black, dark brown and mid brown.
£10
---
The Ultimate Cleaning and Storing Accessory:
The Dubarry Boot Trees are useful accessories for maintaining the shape of your boots and are great to use while your boots are getting a clean. Available for short and long boots.
£25/35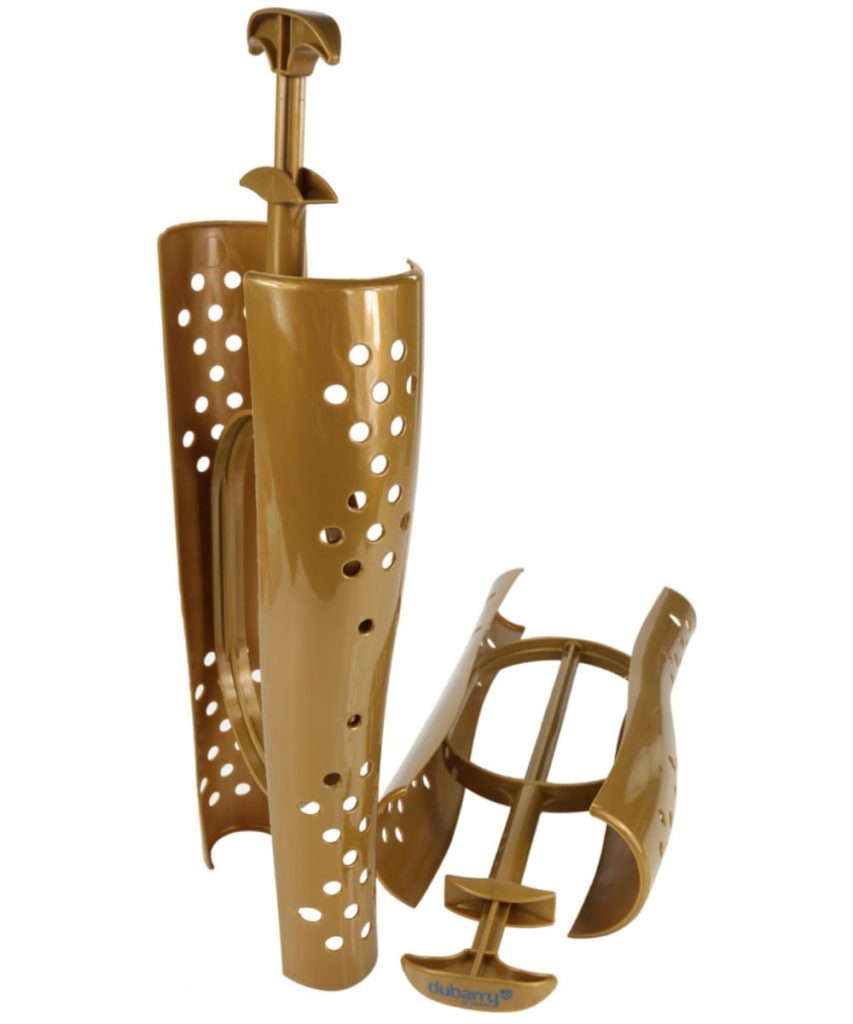 ---
For all the Dubarry Lovers:
The Dubarry Derrymore Footwear Gift Pack is the perfect gift for those who treasure their Dubarry boots the way they should. Great for yourself or a fellow Dubarry lover.
£45
Shop the full range of Dubarry Care and Footwear Accessories here