Complete the look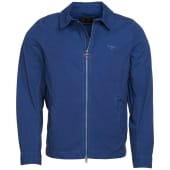 Men's Barbour Essential Casual Jacket
£149.95£119.96NOW £104.97
Add to Basket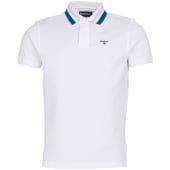 Men's Barbour Hawkeswater Tipped Polo Shirt
£44.95£35.96NOW £33.71
Add to Basket
Description
Perfect for summer days at home and abroad, the Men's Barbour Bay Ripstop Shorts are a stylish pair of shorts which will look great paired with a tee or polo. Crafted from 100% cotton the shorts have that premium feel and are comfortable enough to wear all day long.
Delivery & Returns
Delivery
We offer FREE UK economy delivery on any order over £35 containing at least one full price item. Standard UK delivery is charged from £3.95 and Express delivery (next working day) from £8.95. International delivery rates vary depending on the weight of items ordered and the delivery service chosen. Total delivery costs are displayed below when items are selected and also on the basket page. Default prices shown are for UK delivery, please select alternative delivery destinations on the basket page or login to your account to see relevant international prices.

Select the size and colour (above) to view currently available delivery options for this product.
Express -

Next working day delivery (order before 3pm)

Standard -

Delivery within 5 working days

Economy -

Delivery within 7 working days
Due to trading restrictions we are not permitted to deliver these products to your country.

Returns
Our satisfaction guarantee enables you to return any unsuitable items to us for exchange or refund within 90 days of receipt. If possible we would prefer discounted or sale items to be returned within 7 days of receipt.

UK products can be returned FREE with InPost Lockers available 24/7 or using a free Royal Mail postal returns label.
Please see our returns policy for further details.
Features
100% Cotton, rip stop, garment dyed
Adjustable waist
Waist measurments (approximately)
Small 80cm | 31.5"
Medium 84cm | 33"
Large 88cm | 34.5"
XLarge 92cm | 36"
XXL 96cm | 38"
Complete the look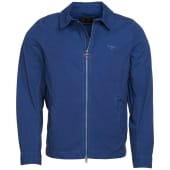 Men's Barbour Essential Casual Jacket
£149.95£119.96NOW £104.97
Add to Basket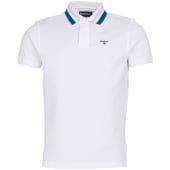 Men's Barbour Hawkeswater Tipped Polo Shirt
£44.95£35.96NOW £33.71
Add to Basket
Do you're shorts have you're logo on them
Thank you for your question and interest in our products. We can confirm these shorts have a 'Barbour' embroided logo on the back above the right pocket. If we can be of any further assistance please do not hesitate to get in touch.
Date published: 2020-04-22
What size waist is XXXL 
Thank you for your question and interest in our products. Unfortunately, the Men's Barbour Ripstop Shorts are not stocked in an XXXL but we can confirm the waist measurements for the XXL is 96cm | 38". We have also put added the waist measurements for this product under the 'Features' tab. Should you need any further assistance please do not hesitate to contact us. Kind Regards, Customer Services
Date published: 2019-05-02
HI Which size of the Mens ripstop shorts would be for 39 inch waist? Large or XL ,Please check with Barbour .Thanks
Thank you for your question. Due to Covid restrictions we are currently unable to confirm the measurements of this particular style. As a guide, Barbour shorts are usually as follows: S - 32" M - 34" L - 36" XL - 38" XXL - 40"
Date published: 2020-05-29