Complete the look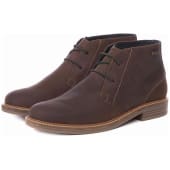 Men's Barbour Readhead Chukka Boots
£124.95NOW £87.47
Add to Basket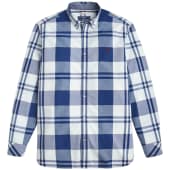 Men's Joules Whittaker Classic Fit Check Shirt
£59.95NOW £29.98
Add to Basket
Description
The Men's Joules 5 Pocket Denim Jeans are an essential piece for your wardrobe, crafted from 100% cotton to keep you comfortable, they are perfect for all day wear. Whether you are pairing them with your favourite Joules tee or sweater for when the weather starts to get cooler, these jeans are sure to be your go to item whatever you are up to! With a classic 5 pocket design offering ample space to store your essentials whilst you are out and about whilst giving you that on-trend feel, they are finished with signature joules branding for that added mark of quality and style.
Care
Machine washable at 40C
Tumble dry on a low heat
Iron on a medium heat
Delivery & Returns
Delivery
We offer FREE UK economy delivery on any order over £35 containing at least one full price item. Standard UK delivery is charged from £3.95 and Express delivery (next working day) from £8.95. International delivery rates vary depending on the weight of items ordered and the delivery service chosen. Total delivery costs are displayed below when items are selected and also on the basket page. Default prices shown are for UK delivery, please select alternative delivery destinations on the basket page or login to your account to see relevant international prices.

Select the size and colour (above) to view currently available delivery options for this product.
Express -

Next working day delivery (order before 3pm)

Standard -

Delivery within 5 working days

Economy -

Delivery within 7 working days
Due to trading restrictions we are not permitted to deliver these products to your country.

Returns
Our satisfaction guarantee enables you to return any unsuitable items to us for exchange or refund within 90 days of receipt. If possible we would prefer discounted or sale items to be returned within 7 days of receipt.

Please see our returns policy for further details.
Features
100% cotton
5 pocket design
Dark wash denim
Contrast colour stitch detail at the hem and waistband
Joules signature branding
32 leg = regular
34 leg = long
Complete the look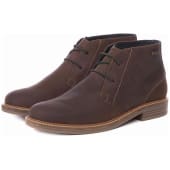 Men's Barbour Readhead Chukka Boots
£124.95NOW £87.47
Add to Basket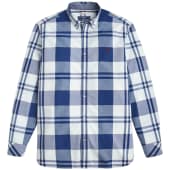 Men's Joules Whittaker Classic Fit Check Shirt
£59.95NOW £29.98
Add to Basket