Barbour Partner Store - Shrewsbury
Shop the latest Barbour collections in Shrewsbury
Situated in the historic Shrewsbury town centre, our Barbour Partner Store is a great place to discover exceptionally crafted, timeless clothing and outerwear and its extensive range of the latest Barbour clothing, footwear and accessories makes it a go-to destination.
Open seven days a week, you will find all the most popular Barbour collections. These feature a wide range of wax, quilted and waterproof jackets alongside tops, shirts, knitwear, footwear, dog accessories and so much more.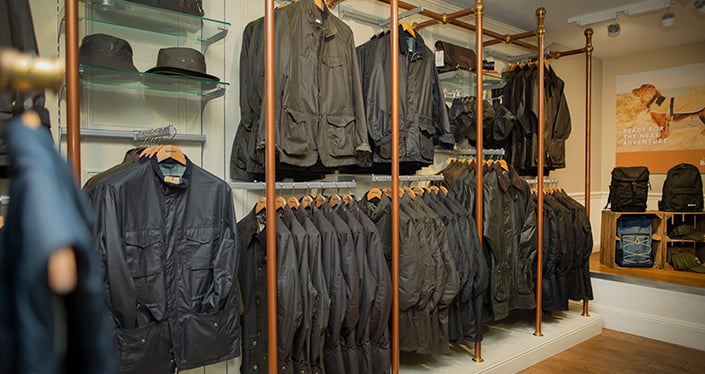 Free Click & Collect available
For your convenience, our Shrewsbury store offers click and collect for your online shopping, simply order online at outdoorandcountry.co.uk and have your order delivered to our Shrewsbury store. Our return to store service, also allows you to return unwanted online orders for a refund or exchange.
In store you can also take advantage of Barbour's repair and reproofing service. Bring your wax jacket into store and we will have this sent off for a little TLC.
Please note that the range of products listed online may differ to that in store, so if you're interested in a particular item, we recommend you phone to confirm availability.
The team at Shrewsbury have many years of experience working with Barbour, and are only too happy to share their product knowledge; in fact, most of the team own many Barbour products themselves, so are able to offer first hand advice.
If you have any questions please feel free to pop into store, call the team on 01743 243430, or email sh[email protected].
Be sure to follow us on Facebook for all the latest arrivals, offers and information.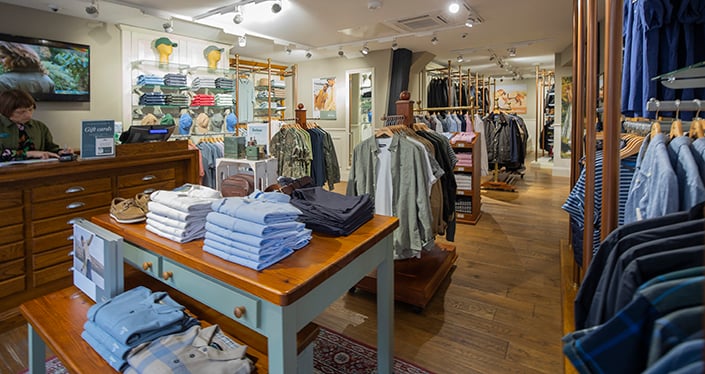 Location and contact info
Barbour Shrewsbury
9 The Square
Shrewsbury
SY1 1LA

Opening Times

Monday - Saturday
Sunday
Bank Holidays* 09:30 - 17:00
10:30 - 16:30
10:00 - 17:00

Contact details 01743 243430 [email protected]

Find this store View on Map

Follow us
Please note that this is a Barbour partner store and consequently only stocks Barbour branded products.