Complete the look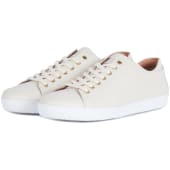 Women's Barbour Hallie Trainers
£89.95NOW £53.97
Add to Basket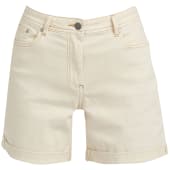 Women's Barbour Maddison Denim Shorts
£49.95NOW £29.97
Add to Basket
Description
A must have for the upcoming seasons, the Women's Barbour Blue Caps Quilted Jacket is a two-inch box quilted jacket with a flattering curved hem and waist drawcord to the back which we think you will love. This regular fit jacket has a patch pocket to the chest as an extra stylish detail that adds more interest to this chic jacket. Finished with a stud fastening, collar and a Barbour Beacon badge situated to the left sleeve as worn. This transitional jacket is perfect to pair with shorts or jeans that you can take from town to coast to country.
Delivery & Returns
Delivery
We offer FREE UK economy delivery on any order over £35 containing at least one full price item. Standard UK delivery is charged from £3.95 and Express delivery (next working day) from £8.95. International delivery rates vary depending on the weight of items ordered and the delivery service chosen. Total delivery costs are displayed below when items are selected and also on the basket page. Default prices shown are for UK delivery, please select alternative delivery destinations on the basket page or login to your account to see relevant international prices.

Select the size and colour (above) to view currently available delivery options for this product.
Express -

Next working day delivery (order before 3pm)

Standard -

Delivery within 5 working days

Economy -

Delivery within 7 working days

Returns
Our satisfaction guarantee enables you to return any unsuitable items to us for exchange or refund within 90 days of receipt. If possible we would prefer discounted or sale items to be returned within 7 days of receipt.

UK products can be returned FREE with InPost Lockers available 24/7 or using a free Royal Mail postal returns label.
Please see our returns policy for further details.
Features
Outer: 100% polyester
Inner: 100% polyester
Barbour Beacon badge branding to left sleeve as worn
Complete the look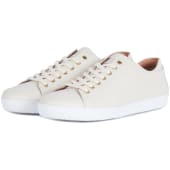 Women's Barbour Hallie Trainers
£89.95NOW £53.97
Add to Basket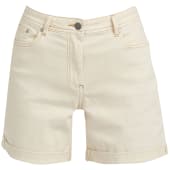 Women's Barbour Maddison Denim Shorts
£49.95NOW £29.97
Add to Basket