Complete the look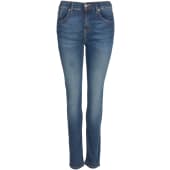 Women's Barbour Essential Slim Jeans
£69.95 NOW £55.96
Add to Basket
Women's Barbour Deveron Quilted Jacket
£99.95 NOW £79.96
Add to Basket
Description
The Women's Barbour Hailes Tartan Wrap is perfect for adding a touch of style to your look this season, boasting a Barbour Tartan print to give you the mark of Barbour quality and style we all know and love. The Barbour Hailes has been crafted from a sueded, super soft fabric to offer you an added touch of comfort and wearability, finished with tassel detailing for an added touch of stylish detailing.
Delivery & Returns
Delivery
We offer FREE UK economy delivery on any order over £35 containing at least one full price item. Standard UK delivery is charged from £3.95 and Express delivery (next working day) from £8.95. International delivery rates vary depending on the weight of items ordered and the delivery service chosen. Total delivery costs are displayed below when items are selected and also on the basket page. Default prices shown are for UK delivery, please select alternative delivery destinations on the basket page or login to your account to see relevant international prices.

Select the size and colour (above) to view currently available delivery options for this product.
Express -

Next working day delivery (order before 3pm)

Standard -

Delivery within 5 working days

Economy -

Delivery within 7 working days

Returns
Our satisfaction guarantee enables you to return any unsuitable items to us for exchange or refund within 90 days of receipt. If possible we would prefer discounted or sale items to be returned within 7 days of receipt.

UK products can be returned FREE with InPost Lockers available 24/7 or using a free Royal Mail postal returns label.
Please see our returns policy for further details.
Features
100% Acrylic
Woven, sewn-on Barbour brand label on reverse
70cm x 180cm plus 7cm tasselled hem
Size: One Size
What material is this product actually made of? Why is it not washable?
This wrap is acrylic and is very soft my wool barber scarf itches me.you can hand wash
Date published: 2020-12-04