Complete the look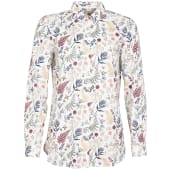 Women's Barbour Ingham Shirt
£69.95 NOW £55.96
Add to Basket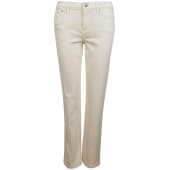 Women's Barbour Otterburn Straight Leg Jean
£69.95 NOW £55.96
Add to Basket
Description
Add something new to your layering options this season with the Women's Barbour Lavenham Knit. Made from a wool rich fabric, the chunky cable knit features a roll neck and is sure to add warmth to your look on cold days. Both stylish and practical, the knit features a cable stitch design and carries signature Barbour branding to the back neck.
Delivery & Returns
Delivery
We offer FREE UK economy delivery on any order over £35 containing at least one full price item. Standard UK delivery is charged from £3.95 and Express delivery (next working day) from £8.95. International delivery rates vary depending on the weight of items ordered and the delivery service chosen. Total delivery costs are displayed below when items are selected and also on the basket page. Default prices shown are for UK delivery, please select alternative delivery destinations on the basket page or login to your account to see relevant international prices.

Select the size and colour (above) to view currently available delivery options for this product.
Express -

Next working day delivery (order before 3pm)

Standard -

Delivery within 5 working days

Economy -

Delivery within 7 working days

Returns
Our satisfaction guarantee enables you to return any unsuitable items to us for exchange or refund within 90 days of receipt. If possible we would prefer discounted or sale items to be returned within 7 days of receipt.

UK products can be returned FREE with InPost Lockers available 24/7 or using a free Royal Mail postal returns label.
Please see our returns policy for further details.
Features
80% Wool, 20% Polyamide
Barbour ID bar to back neck.
Sizes: 8 -18
What are the measurements for a UK size 8 please? Chest width, sleeve and back length.
Barbour is always a generous fit, I find. I bought a size 14 and it fits very well, my usual size. The sleeves are a good length and the overall body length is perfect for me - I am 6ft tall so Barbour is always very suitable for me. Sorry I can't comment on a size 8!!
Date published: 2021-11-17