Complete the look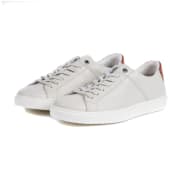 Women's Barbour Catlina Leather Trainers
£89.95NOW £44.98
Add to Basket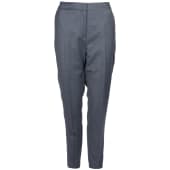 Women's Barbour Isla Trousers
£119.95£71.97NOW £59.98
Add to Basket
Description
If you are looking for style and warmth then the Women's Barbour Murray Knit Sweater is just the perfect addition to your wardrobe! The Barbour Murray offers you a low funnel neck sweater with stitch detail raglan which creates a classic sweater style that we know you are going to love. This beautiful sweater has been cut to a bellowed shape and crafted 100% cotton to offer you a stylish easy wear sweater you will find yourself reaching for time and time again. This sweater has been finished with 3/4 sleeve and stylish combination of a rib and moss stitch knit structure.
Delivery & Returns
Delivery
We offer FREE UK economy delivery on any order over £35 containing at least one full price item. Standard UK delivery is charged from £3.95 and Express delivery (next working day) from £8.95. International delivery rates vary depending on the weight of items ordered and the delivery service chosen. Total delivery costs are displayed below when items are selected and also on the basket page. Default prices shown are for UK delivery, please select alternative delivery destinations on the basket page or login to your account to see relevant international prices.

Select the size and colour (above) to view currently available delivery options for this product.
Express -

Next working day delivery (order before 3pm)

Standard -

Delivery within 5 working days

Economy -

Delivery within 7 working days

Returns
Our satisfaction guarantee enables you to return any unsuitable items to us for exchange or refund within 90 days of receipt. If possible we would prefer discounted or sale items to be returned within 7 days of receipt.

Please see our returns policy for further details.
Features
100% Cotton
Tuck Stitch Rib And Moss Stitch Knit
Oval Id Bar At Centre Back Neck
Back Length: 24.5-26.5In/ 62-67cm
Sizes: 8-18
Complete the look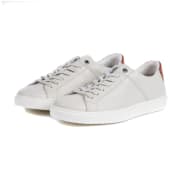 Women's Barbour Catlina Leather Trainers
£89.95NOW £44.98
Add to Basket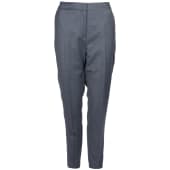 Women's Barbour Isla Trousers
£119.95£71.97NOW £59.98
Add to Basket
Rated

5

out of

5
by
Connor 149
from
Amazing fabric and design
I bought this as a Christmas gift for my partner and the level of fabric design and colour was impeccable highly recommend
Date published: 2020-12-18
What bust size
Thank you for your question and your interest in our products. We can confirm that this is a relaxed style fit. As it has a raglan sleeve, it is not possible to measure the chest measurement exactly so the measurements below are from armpit to armpit across the front of the item: Size 10 - 56cm Size 12 - 58cm Size 14 - 60cm Size 16 - 62cm Size 18 - 64cm Please let us know if we can be of any further assistance.
Date published: 2019-11-20