Complete the look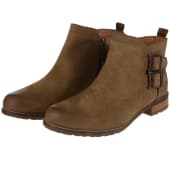 Women's Barbour Sarah Low Buckle Boots
£129.95£103.96NOW £90.97
Add to Basket
Women's Barbour Fairway Shirt
£69.95£55.96NOW £48.97
Add to Basket
Description
The beautiful stripe design made up of soft marl colours to the top of the Barbour Skysail Knitted Sweater adds a splash of colour to your everyday outfit this season. Complete with a wide boat neck to offer a flattering cut of all shapes and sizes, this 100% cotton Barbour sweater is finished with two side vents at the seam and a small beacon branding to the left hem.
Delivery & Returns
Delivery
We offer FREE UK economy delivery on any order over £35 containing at least one full price item. Standard UK delivery is charged from £3.95 and Express delivery (next working day) from £8.95. International delivery rates vary depending on the weight of items ordered and the delivery service chosen. Total delivery costs are displayed below when items are selected and also on the basket page. Default prices shown are for UK delivery, please select alternative delivery destinations on the basket page or login to your account to see relevant international prices.

Select the size and colour (above) to view currently available delivery options for this product.
Express -

Next working day delivery (order before 3pm)

Standard -

Delivery within 5 working days

Economy -

Delivery within 7 working days
Barbour products can only be delivered within the European Economic Area (EEA), Channel Islands and to BFPO addresses. This restriction is outside of our control and one we are not able to waive even if we are contacted directly.

Returns
Our satisfaction guarantee enables you to return any unsuitable items to us for exchange or refund within 90 days of receipt. If possible we would prefer discounted or sale items to be returned within 7 days of receipt.

Please see our returns policy for further details.
Features
100% Cotton
Small Beacon branding on left hem
Stripe detail to upper body
Back length: 24.5-26.5in / 62-67cm
Sizes: 8-18
Complete the look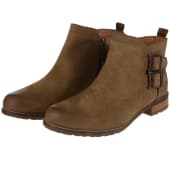 Women's Barbour Sarah Low Buckle Boots
£129.95£103.96NOW £90.97
Add to Basket
Women's Barbour Fairway Shirt
£69.95£55.96NOW £48.97
Add to Basket