Barbour Outlet Store - Gloucester Quays
Save on Barbour clothing, footwear, and accessories in Gloucester Quays
Our Barbour Outlet Store in Gloucester is situated at the Gloucester Quays Shopping Centre in the heart of the Cotswolds.
Open seven days a week, our store is the only dedicated Barbour store in the county, and is a fantastic place to discover style, savings and the last opportunity to buy a fantastic selection of Barbour styles with fantastic discounts.
Our Gloucester store also offers a selection of best-selling and classic Barbour styles at full price.
The team at Gloucester have many years of experience working with Barbour and are always happy to share their product knowledge.
If you have any questions please feel free to pop into store, call the team on 01452 415986, or email [email protected].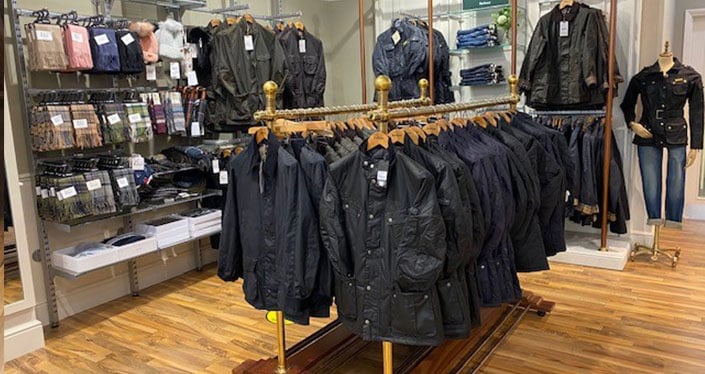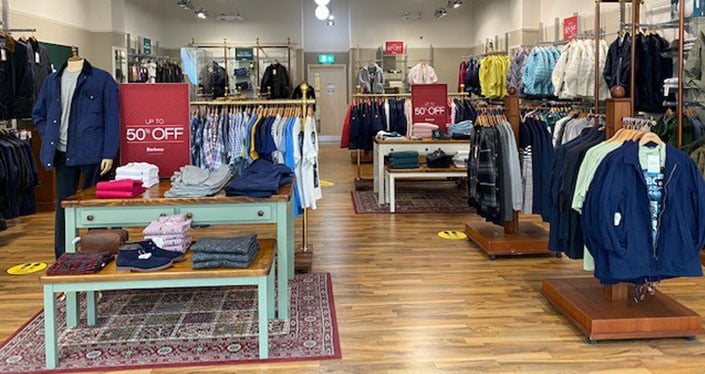 Location and contact info
Barbour Gloucester Quays
Unit 20, Gloucester Quays Designer Outlet
St. Ann Way
Gloucester
Gloucestershire
GL1 5SH

Opening Times

Monday - Friday
Saturday
Sunday
Bank Holiday
Jubilee Bank Holiday 10:00 - 18:00
10:00 - 19:00
10:00 - 17:00
10:00 - 17:00
10:00 - 18:00

Contact details 01452 415986 [email protected]

Find this store View on Map
Please note that this is a Barbour partner store and consequently only stocks Barbour branded products.