Complete the look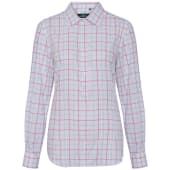 Women's Alan Paine Bromford Shirt
£44.95NOW £31.47
Add to Basket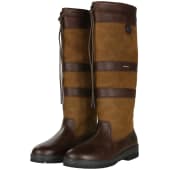 Dubarry Galway Boots
£349.00
Add to Basket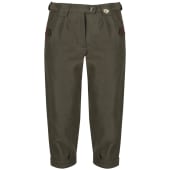 Women's Alan Paine Berwick Waterproof Breeks
£119.95NOW £95.96
Add to Basket
Description
The Women's Alan Paine Aylsham Fleece Gilet is an essential piece for any wardobe. If you don't want your movement impeded but still need to keep warm, you can't go wrong with the Aylsham Fleece. A mixture of both practical and stylish features mean that the fleece isn't out of place in town or country.
Delivery & Returns
Delivery
We offer FREE UK economy delivery on any order over £35 containing at least one full price item. Standard UK delivery is charged from £3.95 and Express delivery (next working day) from £8.95. International delivery rates vary depending on the weight of items ordered and the delivery service chosen. Total delivery costs are displayed below when items are selected and also on the basket page. Default prices shown are for UK delivery, please select alternative delivery destinations on the basket page or login to your account to see relevant international prices.

Select the size and colour (above) to view currently available delivery options for this product.
Express -

Next working day delivery (order before 3pm)

Standard -

Delivery within 5 working days

Economy -

Delivery within 7 working days
Due to trading restrictions we are not permitted to deliver these products to your country.

Returns
Our satisfaction guarantee enables you to return any unsuitable items to us for exchange or refund within 90 days of receipt. If possible we would prefer discounted or sale items to be returned within 7 days of receipt.

Please see our returns policy for further details.
Features
Outer: 100% Polyester
Classic Fit - Building into garment 3" to 4" (8cm-10cm) from the actual bust size allowing layering
Plastic centre front zipper
Two zipped pockets
Back waist adjustment
Contrast colour piping and inside collar
Complete the look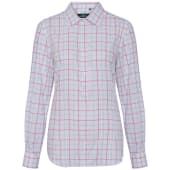 Women's Alan Paine Bromford Shirt
£44.95NOW £31.47
Add to Basket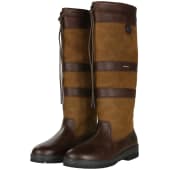 Dubarry Galway Boots
£349.00
Add to Basket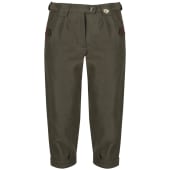 Women's Alan Paine Berwick Waterproof Breeks
£119.95NOW £95.96
Add to Basket
Rated

4

out of

5
by
Percival
from
Good Service, delivery and packing
Actually had the Scoffel Gilet as did not like the styling on the Paine one. Very impressed by service, packaging and delivery. Shame that the advice regarding sizing for this product is vague. Ended up with buying two sizes larger than normal to fit reasonable sized sweater underneath the gilet. Product excellent quality and very warm.
Date published: 2021-01-01
Rated

5

out of

5
by
Connie C
from
Easy to wear
I purchased the Gilet a few weeks ago. Perfect fit and comfortable to wear. Good quality should last many years. Constance E Coombs
Date published: 2020-05-21